GetAssist provides both a Free Social Membership, as well as a Business Membership. With a Social Membership you will have access to the GetAssist network, which includes but is not limited to; Private and Public Communities, Job postings, Access to make a request to help find a service provider.
To sign up for a Free Social account please follow the steps as shown below.
Go to www.getassist.com
Click on sign up, then on sign up under " Social Members - Free"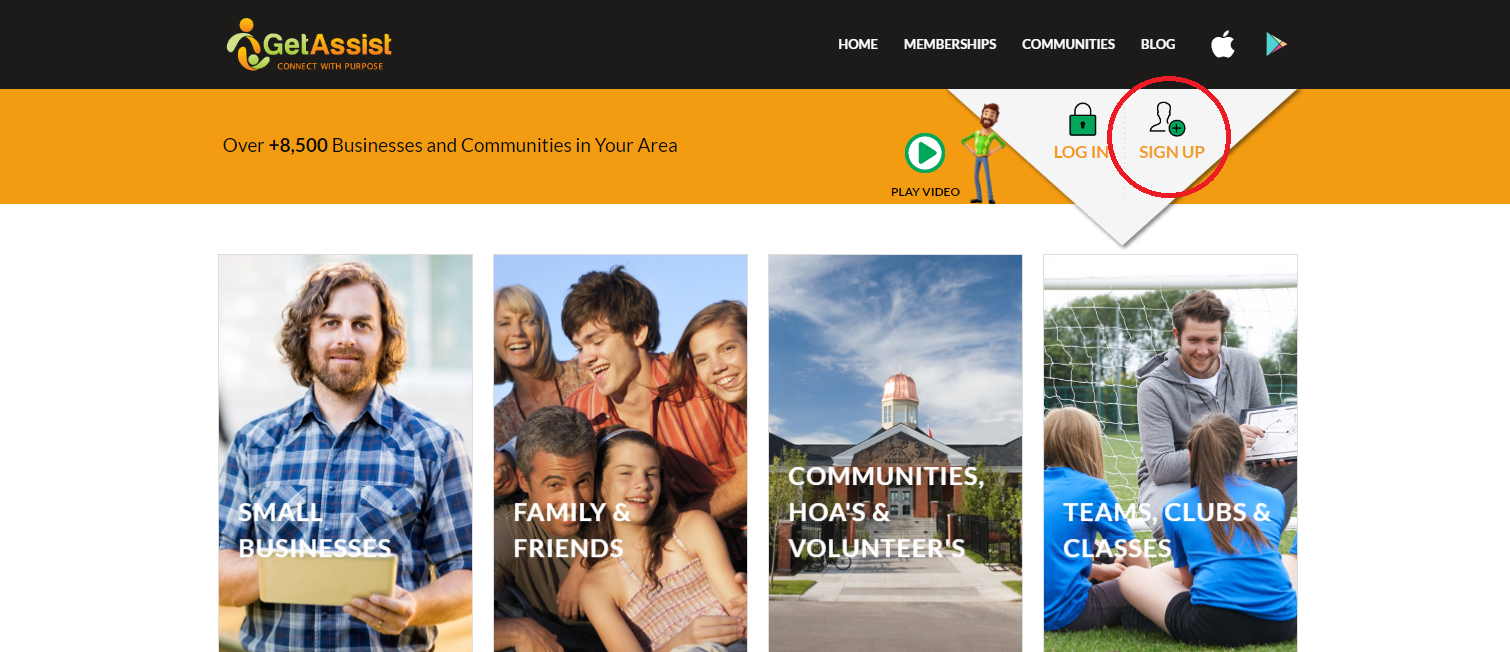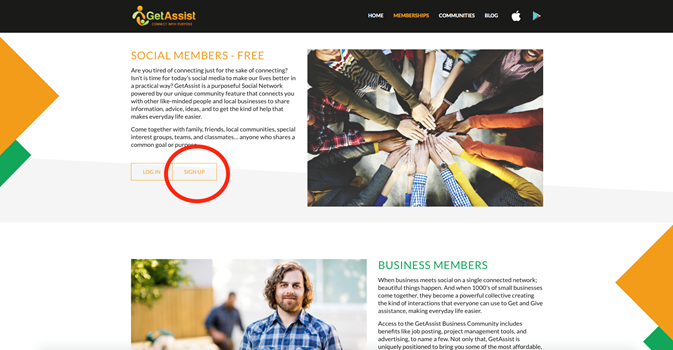 Create: You will be able to either sign up with Facebook or by email. You may now create a username for your Free Social Membership. If the username you choose has already been used, the system will let you know, and you will have to choose a different one.

Password: Your password must be at least 5 characters long and include at least one number. Some special characters are allowed. You will receive an alert if you try to use an invalid character. Once you have chosen your password, you must repeat it in the next field.

Postal Code: All members are automatically joined to their Neighborhood Community upon sign up. Your Postal Code is also used to suggest communities that are near you, or in your local area.

Enter a Valid E-mail address: You will be sent a verification email to ensure that you are the owner of the email account. If you have issues with the email, such as this email is already in use, please contact our support team at help@getassist.com for further assistance.
Note: If you already have a Business Membership with the same email, you will have to use a different email address.

CAPTCHA Code Verification: Enter your verification code. If you are having trouble seeing your verification code, just click on the refresh button and you will be provided with a new code.

Check the box stating that you agree to our Terms & Conditions, please review these before registering.

Click the Register button at the bottom of the form.