Expertise are a very important setting in your GetAssist account. These are how you will receive requests and leads, based on the services that you provide. For example, if your expertise is set to plumber, you will receive requests and leads for plumbing.
How many expertise you can have on your account depends on what type of membership you have. Here is how many each account can have:
Basic - 2 Expertise
Plus - 5 Expertise
Pro - 10 Expertise
If you are having troubles adding expertise to your account, please contact our support team for further assistance at, help@getassist.com
Go to www.getassist.comand log in to yourBusiness Account.
On the top right-hand side of your screen, click on your Username and select Settings.

Next click on the orange+button. Enter your service expertise, for example Key Cutting then click the green Add button. Please be sure to set your service area, this is how far you are willing to receive a request from. This is also to make sure that you are not receiving requests from other provinces. If you are having issues with setting your KM radius, please contact support for assistance.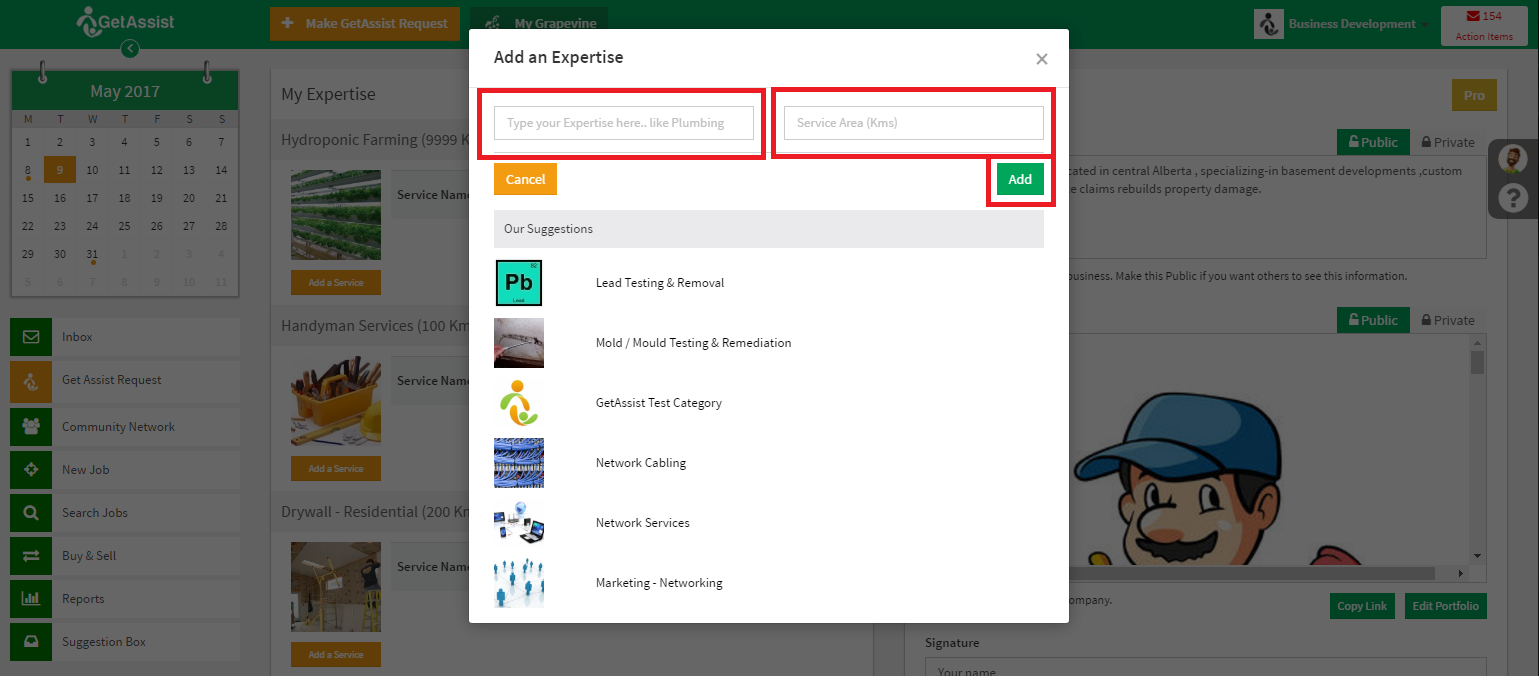 You're all done! You will now be able to view all GetAssist Requests made for this service on your Grapevine, or in your inbox!