1. Go to www.getassist.com and log in to your Business Account.
2. On the left-hand side of the screen, click on New Job.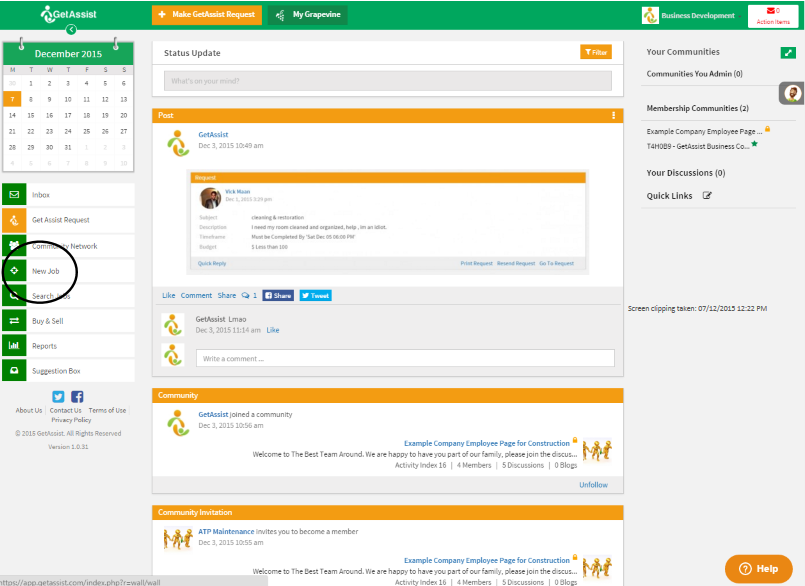 3. You may now enter any pertinent information that potential applicants will need to know - job description, desired skills, etc. You can also enter your contact information and upload a photo.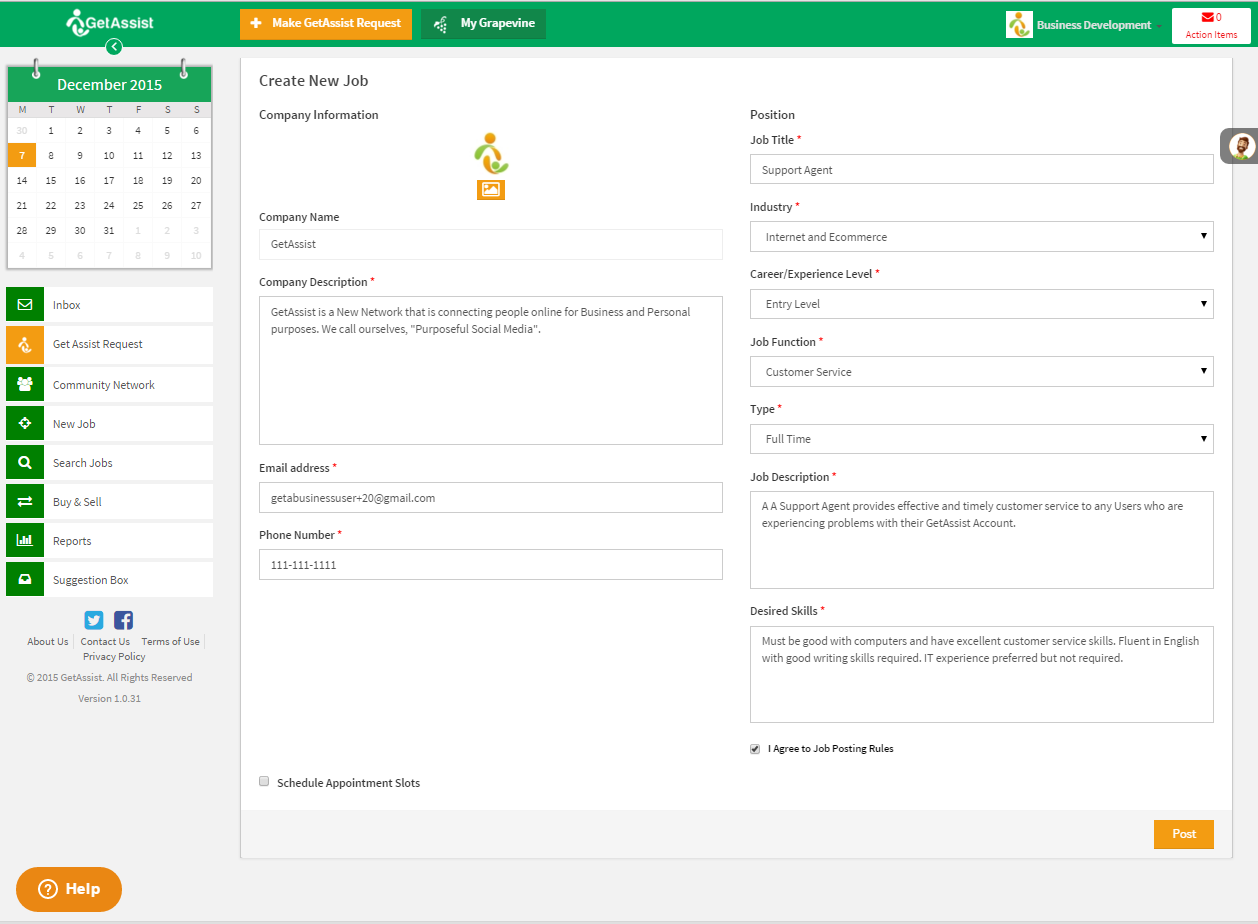 4. You can Schedule Appointment Slots if you wish. This allows job applicants to inform you when they are available for an interview. You can select the date and time for up to 10 appointment slots. When you are ready just click on Post. You're ready to go!