A Pro business membership has the feature of a business portfolio. This is an amazing feature to showcase your business, as well link to your personal website or page. This will be shown to customers when you reply to their leads. As well you can use the Portfolio link to post in Communities that you're a member of.
Go to www.getassist.com and log in to your Business Account.
On the top right-hand side of your screen, click on your Username and select Settings.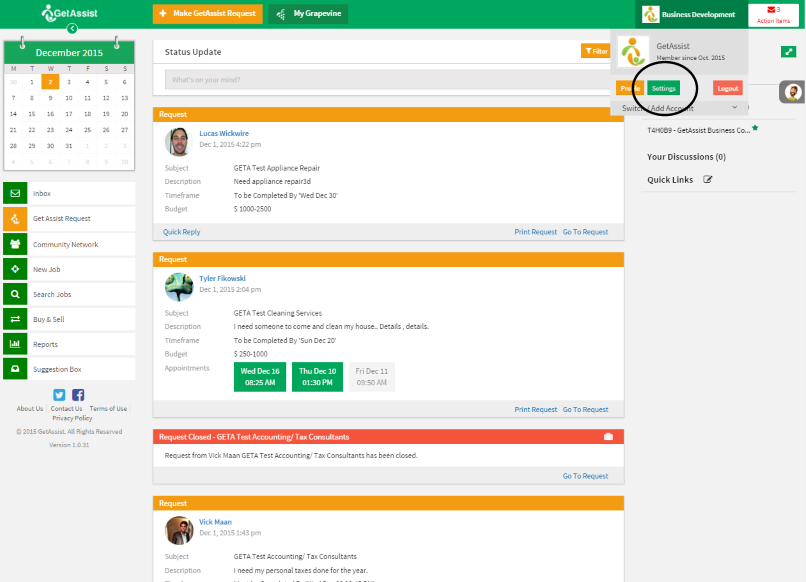 3. Next about half-way down the screen on the right side, click on Edit Portfolio.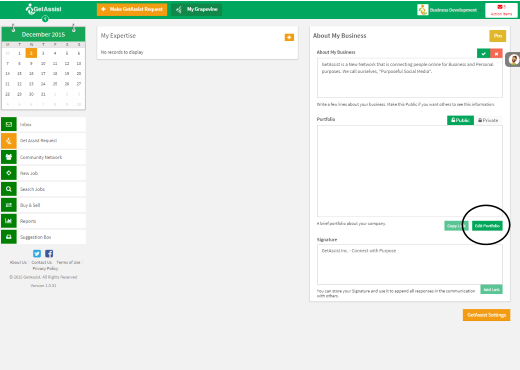 4. Here you can edit your Business Portfolio by adding text, images, add links to your website (if applicable), etc. Plus and Basic Business Memberships are only able to add Text within the Business Portfolio. This can be as long or as short as you wish.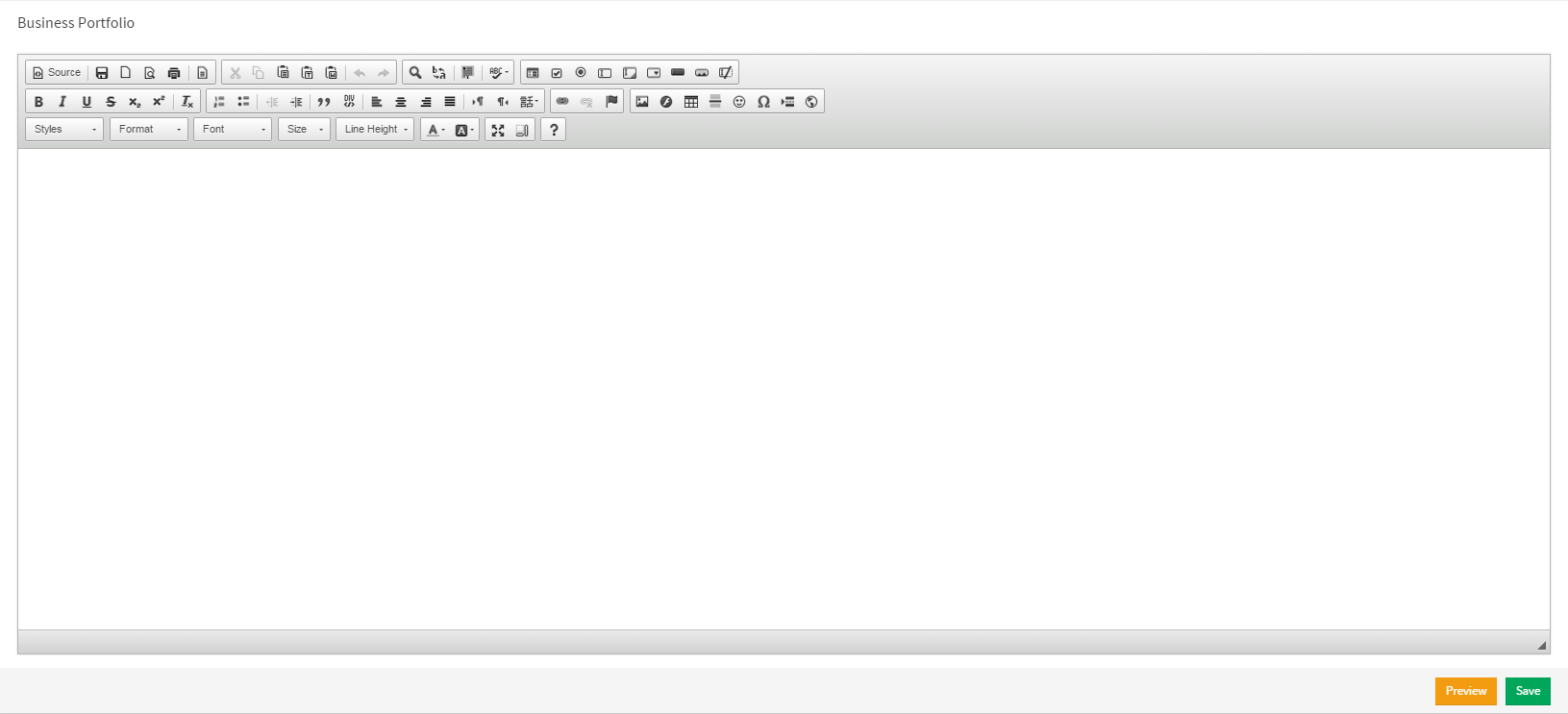 5. There is an unlimited amount of ways that you can customize your Business Portfolio. To see a couple of example Business Portfolios, follow the links below:
Example Portfolio #1: http://tinyurl.com/zh5mzvm
Example Portfolio #2: http://tinyurl.com/pnccrkz
Once you're done customizing your Business Portfolio, just click on Save at the bottom. You can now copy the URL of the portfolio and use it in your Signature or however you'd like to promote your Business!
To review what this will look like, click on Copy Link, and put this link in an Incognito window, or in a different web browser. You will then be able to see what the finished product looks like.
If you're having issues, follow the link below for a step-by-step video tutorial on how to use all of the various functions of the Business Portfolio.
Video Tutorial: https://www.youtube.com/watch?v=ZFd2PE1l6vU
Still having trouble? No problem! Just submit a Support Ticket or email our Support Staff at help@getassist.com to receive some personal assistance!
You're all done!