To cancel your membership with GetAssist, you must reach out to help@getassist.com.
If you cancel an account before your year is up, you will have access to the account for the remainder of your year's membership, but will not be renewed, rather your account will expire on your year's anniversary date.
Quick Renewal Reminder:
GetAssist sends out two reminder emails and text messages about your account renewal, giving all members 30-day notice of the upcoming renewal. This is a friendly reminder that your account will auto-renew on the anniversary of your start date.
There are two ways you can reach out to Support, the first way is clicking on the help tab and sending in a Support ticket. Click on the orange help button located on the lower-left corner of your screen and fill out the following information. If a support representative is available for a chat, you will see a chat button instead of a help button. This meaning you will be able to chat live with a GetAssist Support representative.
Your name (this is optional)
Email Address (please use the email you used to sign up with)
How Can we help you? (Let us know what you need)
Once you are done hit send and Support will get back to you within 24-48 hours.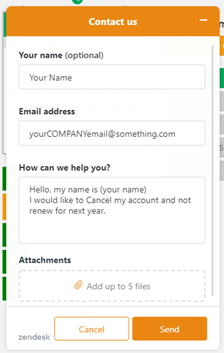 If Chat is available this is what you will see.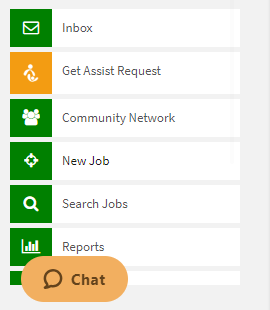 The chat will pop up and you can reach out to Support directly. Similar to a Support ticket you will need to provide the email used to sign up and a phone number. Once you type your question in the chat bar and hit start chatting and you will be put in Queue.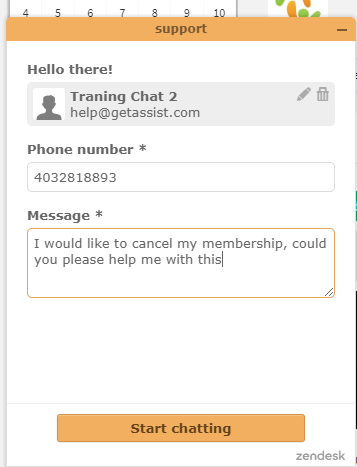 The second option, to reach out to Support is an email to Help@getassist.com. A support representative will get back to you within 24-48 business hours.
Once your account has been canceled you will receive an email confirmation. Please note that as per our terms of services, GetAssist has a no refund or partial refund policy for any membership that is canceled.
Still having trouble? No problem! Just submit a Support Ticket or email our Support Staff at help@getassist.com to receive some personal assistance!