With a business membership, you will receive requests or leads from our social members. These are people looking to find a certain service provider. You will be able to see all your requests on your Grapevine, or in your Inbox under Leads.
Go to getassist.com and log in to your Business Account.
Find the GetAssist Request on your Grapevine or in your Inbox. If the Requester has offered appointment openings click on the one that works for you, if not just click on Quick Reply
To locate your leads, click on inbox on the left-hand side.

Once you are in your inbox, you will have three tabs, click on the Leads tab

You will be able to see any request that you have received and radius under this tab.
Hit Reply,

You will be provided with some options,

Service Description is if you wish to use one of your preset service descriptions, set in settings.
Signature is the Signature set in your settings which should include your contact information.
Clear All allows you to remove all and start over.
If you hit reply but cannot respond, this simply means that the lead is no longer accepting replies. Red text will appear saying This lead is no longer accepting replies. This is the same for when selecting an appointment,

If this is your first time purchasing a lead, you will be asked to input your credit card information as leads cost $2.00 plus applicable tax. You will only need to do this the first time. Thereafter, you will just be asked to confirm your lead purchase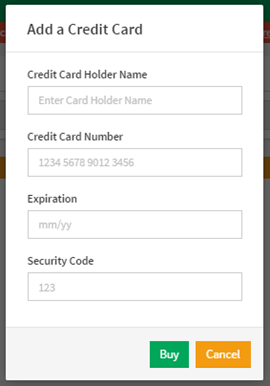 Once you respond and hit reply, you will get a notification that the client has received your response and they will get back to you. The member will then have the option to respond back to you through GetAssist. You can continue to communicate with this member though GetAssist. When the client selects you as their provider you will also be provided with their contact information. For help on getting responses from members, please visit our FAQ article " How do I get responses back from Clients."


For information on how to answer a request from our Mobile App, please click here.
Still having trouble? No problem! Just submit a Support Ticket or email our Support Staff at help@getassist.com to receive some personal assistance!