Just like how you can join a community, you can also leave a community or unfollow a community.
Leaving a community: To leave a community click on leave community button located on the bottom of the community you wish to leave. Leaving a community means you will no longer see any posts from this community.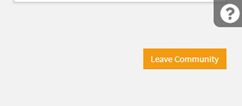 Unfollow a community: To unfollow a community click on the Unfollow button located on the top right. This will stop you from seeing invites and receiving notifications, however, you will still see posts on your Grapevine.

On the left-hand side click on Community network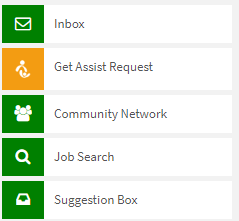 Find the community you no longer wish to be part of or receive invites or notifications from.

The community will no longer show up if left and you will no longer receive news or notifications on your grapevine.
Still having trouble? No problem! Just submit a Support Ticket or email our Support Staff at help@getassist.com to receive some personal assistance!