GetAssist has three different business memberships available. We have the Pro, Plus, and Basic. Please see our different Memberships plans below. If you are having issues with signing up, feel free to visit an office of ours, and an associate would be happy to help you register for a Membership. You can reach a Representative at 1–844–281–8893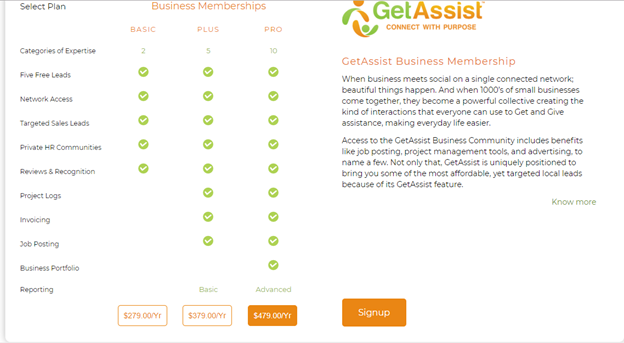 If you're having trouble signing up for your Business Membership on GetAssist, the steps below should help!
Go to getassist.com
Click on the Enter under Business. And click on Sign up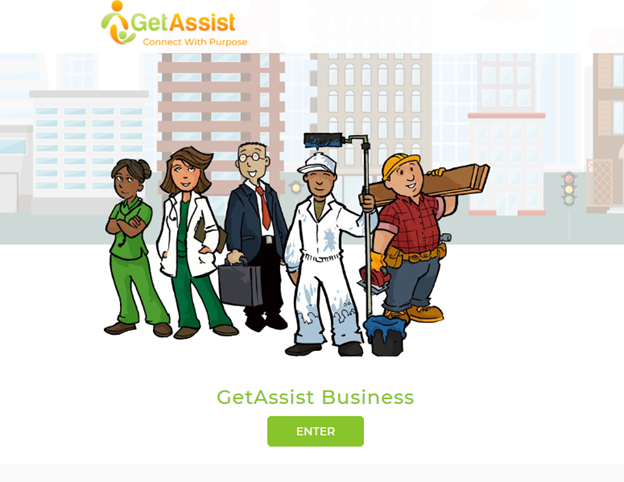 Select the plan you wish to take. You can either have a yearly plan, where you will renew every year or you can take advantage of our Monthly Payment Option, if available in your area, where you will pay a monthly portion for the full year.
Enter in all applicable Information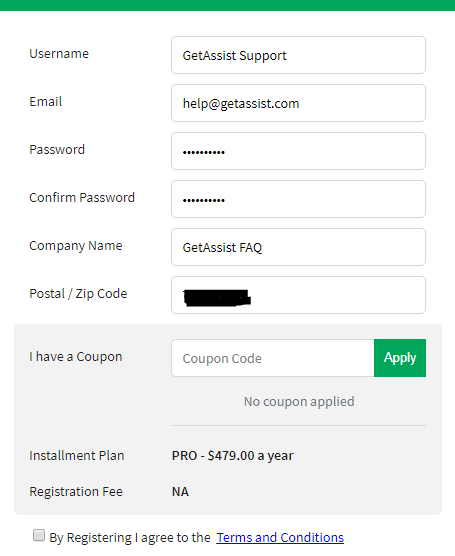 Click on Register and another prompt will appear with the total cost of the membership. Click on the box to agree to make yearly or Monthly payments.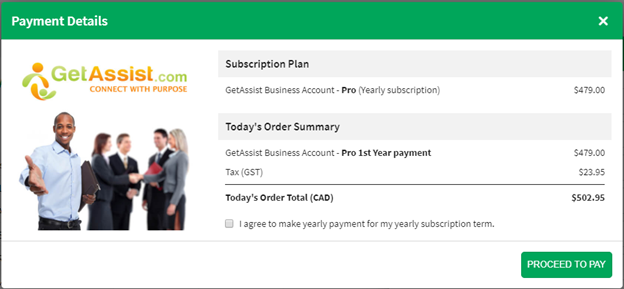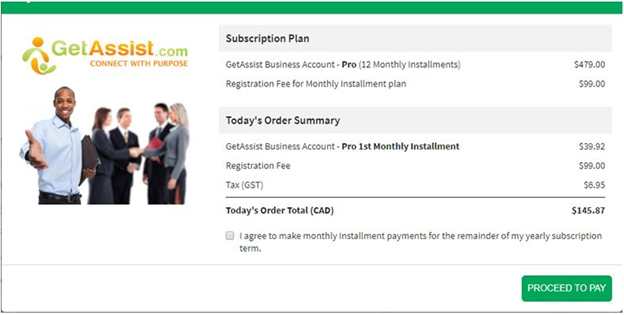 Click proceed to pay and input your payment information.
Once this has been completed the system will let you know that you have been successfully registered. You will be sent a Verification link as will also be sent an invoice to the email on file.
Click on the link and verify your account.
You are now a proud business member of GetAssist.
Welcome to GetAssist!
Still having trouble? No problem! Just submit a Support Ticket or email our Support Staff at help@getassist.com to receive some personal assistance!